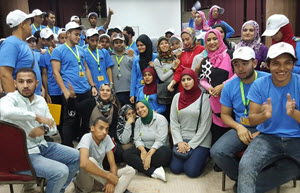 Anti-harassment Unit – Cairo University participates in the activities of Future Leaders Camp organized by Cairo University for its students during Summer months for developing their leadership skills and teaching them general work skills. The unit participates by organizing educational seminars and workshops, entitled ،،Together We Make Future,, for Future Leaders Camp which is held at Cairo University Hostel.
The Director of Anti-harassment Unit – Cairo University Maha El-Said said that،،Anti-harassment Unit participates in Future Leaders Camp to raise the awareness of Cairo University students with the university policy in combating harassment. This is pursued by introducing students to the unit work, goals, policy, how to be in contact with it and how to combat harassment inside the university ،،A Secure University for All,, . Elite of academic staff members, Anti-harassment Unit members and volunteering students participated in seminars.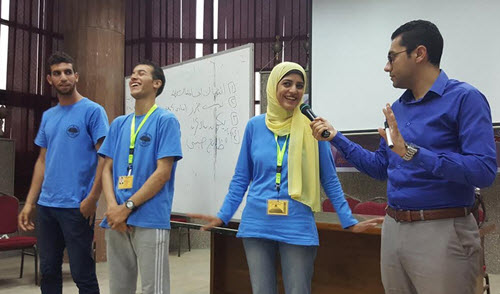 Latest News
The President of Cairo University thanks Cambridge for the courage shown in its return to fairer assessment methods, which restored the world's confidence in it.
Cairo University Celebrates Forty Fifth Anniversary of October Victory
Cairo University President Meets Vice-President of Renmin University of China to Discuss Means of Cooperation of Belt and Road Initiative with Ain Shams University President Attending
Open Dialog by Minister of Islamic Endowments and Cairo University President with Students about Deconstructing Extremist Ideologies
Cairo University Organizes International Forum for Cultural Heritage entitled Popular Literature and Interdisciplinary Studies in Participation with Researchers from 9 States
Back