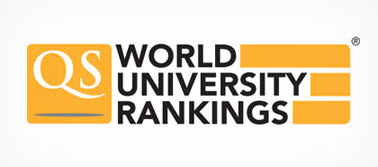 QS World University Rankings showed in its report on March, 2017, that Cairo University has progressed and got advanced places in 10 academic programs with two more programs than 2016 rankings results. QS Rankings also show that Cairo University advanced in the list of best five academic sectors at the world sector level.

QS Rankings enlisted 10 disciplines in Cairo University among the best academic programs at the world level. Architectural engineering came in the category from 151 – 200 globally, computers and information came in the category from 351 – 400 globally and electrical and electronic engineering came in the category from 301 – 350. Mechanical engineering and aerospace engineering came in the category from 251 – 300, agricultural sciences came in the category from 250 – 201, biological sciences came in the category from 351 – 400, chemical sciences came in the category from 301 – 350, and physical sciences and astronomy came in the category from 401 – 450.

New QS report showed two more new enlisted programs in Cairo University than 2016 rankings; namely Architecture and agriculture.

The report showed a progress in Cairo University academic sectors order at the level of world universities sector due to academic discipline in 5 academic branches. Cairo University occupied place 328 in arts and humanities sector, place 246 in engineering and technology sector, place 295 in medical science sector, place 374 in natural sciences sector, and place 342 in social and managerial sciences sector.

Cairo University President Gaber Nassar said that ،،progress in QS World University Rankings in its new version greatly reflects the efforts exerted by Cairo University administration for supporting scientific research needs and extending international publication for scientific research.,, He pointed out ،،The progress of Cairo University in global rankings is clear due to enhancing the outputs of global rankings of universities and developing required standards in terms of developing educational and research process in the university, increasing international publication and enhancing its quality.,,

Nassar said that ،،the rankings of Cairo University throughout the last three years including Shanghai World University Rankings as one of the best 500 global universities or QS Rankings relied on good name.,,

Cairo University Vice-President for Postgraduate Studies and Research Affairs said that ،،QS is one of the best three world universities rankings in terms of importance and influence. It categorizes Cairo University as one of the best 800 universities around the world, whereas Shanghai Rankings classifies Cairo University as one of the best 500 universities.,, He pointed out that ،،Cairo University strongly proves its existence at the level of the best world university rankings either at the level of universities or the level of academic sectors and programs.,,
Latest News
The President of Cairo University thanks Cambridge for the courage shown in its return to fairer assessment methods, which restored the world's confidence in it.
Cairo University Celebrates Forty Fifth Anniversary of October Victory
Cairo University President Meets Vice-President of Renmin University of China to Discuss Means of Cooperation of Belt and Road Initiative with Ain Shams University President Attending
Open Dialog by Minister of Islamic Endowments and Cairo University President with Students about Deconstructing Extremist Ideologies
Cairo University Organizes International Forum for Cultural Heritage entitled Popular Literature and Interdisciplinary Studies in Participation with Researchers from 9 States
Back