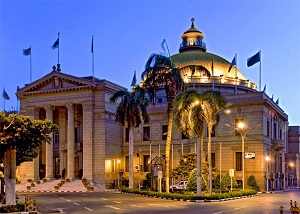 Cairo University reveals the quantity of its current balances of banks accounts until March 30, 2017, which amounted to EGP 1,825,000,000 by nearly EGP 246,000,000 more than the surplus increase declared on August 31, 2016.

Cairo University President Gaber Nassar said that ،،Cairo University spent nearly EGP 400, 000, 000 on the development of Cairo University Children Hospital (Japanese) and finishing the first phase of Thabit Thabit for Endemic Diseases. Boosting scientific research and international publication, providing necessary fund for some constructions, equipping laboratories with the necessities of educational process development were conducted by the university through this fund. The integration of Cairo University strategic plan including substructure work at campus and faculties and educational services academy were also developed through the university expenditure, as well as expanding the university at the Sixth of October City that was designed to meet the style of the main dome building.,,

Nassar proceeds ،،Financial and administrative reform provided Cairo University with money through which the university managed to meet many of the university needs and spend on educational, research and construction process.,, He pointed out that ،،Cairo University reaps as a result of this reform which influence is being enlarged in spite of tough economic circumstances.,,

Nassar added that ،،this reform never deprives any one from advantage or burdens anyone with undue load.,,
Latest News
The President of Cairo University thanks Cambridge for the courage shown in its return to fairer assessment methods, which restored the world's confidence in it.
Cairo University Celebrates Forty Fifth Anniversary of October Victory
Cairo University President Meets Vice-President of Renmin University of China to Discuss Means of Cooperation of Belt and Road Initiative with Ain Shams University President Attending
Open Dialog by Minister of Islamic Endowments and Cairo University President with Students about Deconstructing Extremist Ideologies
Cairo University Organizes International Forum for Cultural Heritage entitled Popular Literature and Interdisciplinary Studies in Participation with Researchers from 9 States
Back