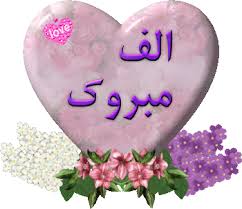 Sponsored by Dr.\ Gaber Nassar, President of Cairo University, and supervised by Dr.\ Ezz-el-Din Abu-Steit, Vice President of Cairo University for Education and Students Affairs, Cairo University organizes a series of historical visits for university students. This will be throughout the two months; November and December of the academic year 2014-2015.



Saad Al-Bohteity, General Manager of Youth Care Administration – Cairo University, has confirmed that the trips held by Center for Revival of Heritage Arts and Archaeological Awareness will be for free. They are tours around different historical ages through which The Mosque of Ahmad Ibn Ţūlūn, The Saladin Citadel, The Mosque of Sultan Hassan, Fayoum city, Dahshour area, Saqqara, and Umm Kulthum Museum will be visited.



Al-Bohteity declared that the visits will be in the company of staff members of Faculty of Archaeology – Cairo University in order for students to get full benefits of these visits. He has also pointed out that the first of these visits will be on Wednesday, November 5, 2014, and that registration of the names will start on October 28, 2014, at Cultural Activity Administration, Youth Care Administration, University Playground Building.
Latest News
The President of Cairo University thanks Cambridge for the courage shown in its return to fairer assessment methods, which restored the world's confidence in it.
Cairo University Celebrates Forty Fifth Anniversary of October Victory
Cairo University President Meets Vice-President of Renmin University of China to Discuss Means of Cooperation of Belt and Road Initiative with Ain Shams University President Attending
Open Dialog by Minister of Islamic Endowments and Cairo University President with Students about Deconstructing Extremist Ideologies
Cairo University Organizes International Forum for Cultural Heritage entitled Popular Literature and Interdisciplinary Studies in Participation with Researchers from 9 States
Back