Cairo University hosts in collaboration with the support unit and development of research at the Ministry of Higher Education, the seminar of (Fame Lab Egypt), and on 21 of this month.



The program targets outstanding young people aged between (18 - 35) years old to participate in the national playoffs and World which take place in Egypt and EU countries.



It is worth mentioning that the program FameLab is a program of the Ministry of Higher Education funded by the European Union with both the British Council and the program of research and development and innovation.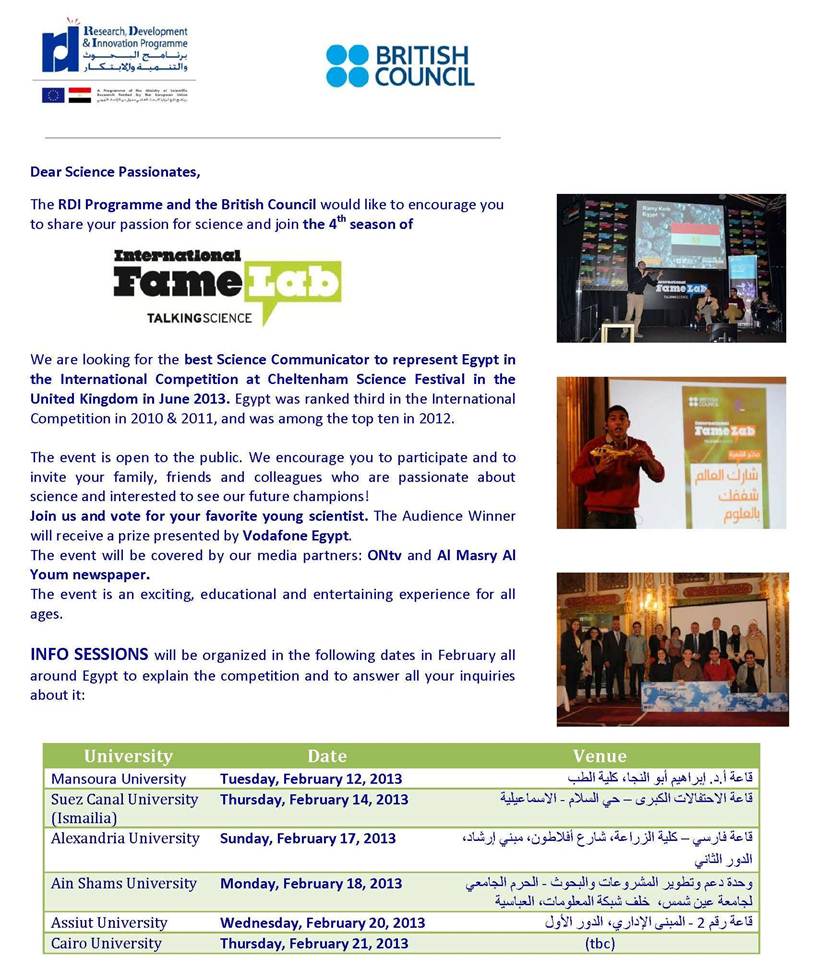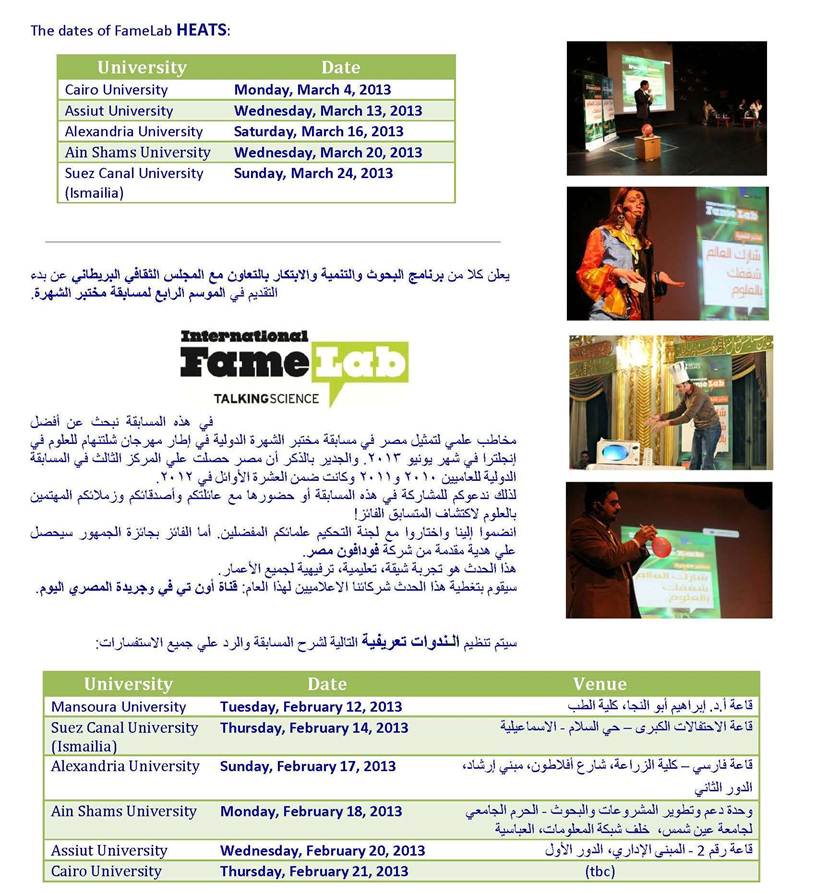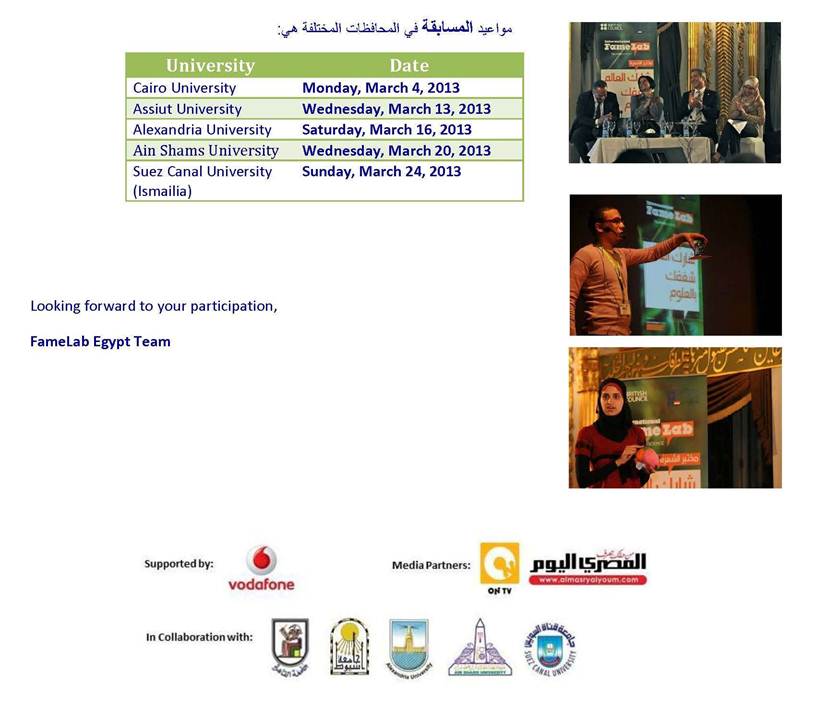 Latest Research Project
Back