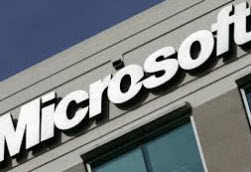 Microsoft Research is inviting nominations for its 2014 Faculty Fellowship program, starting on August 28, 2013. This program recognizes and supports exceptional early-career faculty engaged in innovative computing research. The objective is to stimulate and support the research of promising individuals who have the potential to make a profound impact on the state-of-the-art in their research disciplines and to become future thought leaders. Each fellowship award includes a cash gift that is intended to help fund research activities for up to two years.



The winners of the 2014 faculty fellowship awards will be announced at the Microsoft Research Faculty Summit in Redmond in July 2014. Note that only one (1) application will be accepted per research institution (e.g. one from Harvard University, all departments included). The potential Fellows for the Microsoft Research Faculty Fellowship program must be nominated by their research institution, and their nominations must be confirmed by a letter from the head of the institution (e.g., office of the Provost, Chancellor, Pro-Vice Chancellor, President, Rector, Vice-Rector, and so on). Direct applications from new faculty members are not accepted. Please pay particular attention to the eligibility criteria.



Nominations open: August 28, 2013.

Nominations and application deadline: September 30, 2014.



Nominations are to be submitted online at: https://cmt.research.microsoft.com/MSRFacultyFellowship. Please keep in mind that the online tool for the 2014 Faculty Fellowship Program will be active starting on August 28, 2013 at 12:00 Noon, Pacific Time.



For further information, please visit http://research.microsoft.com/en-us/collaboration/awards/msrff.aspx for eligibility criteria and instructions.



In case you have any additional questions about the program in general, please contact us by sending an email to msrff@microsoft.com.



If you do not choose to nominate someone from your department this year, please feel free to forward this to other departments as appropriate.



MRC Redmond is seeking applications for the 2014 Faculty Fellowship Program (targeted at early career faculty members nominated by their institution). Below is a draft invitation letter, written by Jaime Puente (chair of the Faculty Fellowship Program), inviting applications by 30 September. Further information is available at http://research.microsoft.com/en-us/collaboration/awards/msrff.aspx, questions regarding eligibility, funding levels etc. can be directed to msrff@microsoft.com.



This is a great opportunity and we hope for many strong applications from across EMEA. Can you please encourage your University contacts to consider applications for their early-career faculty members?
Latest Research Project
Back