Cairo University
Nassar Inspects New Olympic Swimming Pool Establishment, Follows up Exam Pavilion Preparations
Date :2016-05-15 12:59:58
Cairo University President inspected the development and updating works of sport hostel at the university playgrounds. Development and updating works include establishing new Olympic swimming pool in accordance with international standards. The swimming pool is consisted of 10 sections and a heating system measuring 50 × 25 meters. The swimming pool costs EGP 12 millions including EGP 7 millions earmarked by the Ministry of Youth and Sport for the university to establish a pool with standards that allow holding Olympic and international swimming matches and competitions. Cairo University President followed up the rehabilitation works that are conducted at the old swimming pool according to new standards of training different ages, swimming and holding the university competitions of all types of swimming.
Cairo University President also followed up the preparations of the pavilion established at the university playgrounds for performing the final exams of 2015/2016. In addition, there are exam halls at the first educational building at the university campus and the second educational building at the university playgrounds. Final exams this year coincides with the Holy month of Ramadan. Cairo University Administration earlier decided establishing a large pavilion at the university playgrounds of high standard to provide extra halls for performing exams ending at 2 p.m. and suiting Ramadan schedule. This also makes it easier for students especially those who have far places of residence.
Cairo University General Trustee and Engineering Administration officials at the university accompanied Cairo University President during his tour. The University President was reassured about the preparations of the pavilion regarding sufficient illumination and adequate ventilation. Besides, he followed up providing secure energy sources for operating fans and applying electronic system for turning off power once exam performance is over. Cairo University President checked out the pavilion security system 24/7 and providing civil protection vehicles beside exams headquarters in coordination with Giza Security Directorate. Moreover, ambulances are provided beside exams headquarters to treat urgent health cases in coordination with the Ministry of Health.
Cairo University President inspected the establishment of a reservoir with 1000 cubic meter capacity under the university campus ground. The reservoir is established for serving the self-extinguishing network of the university buildings. The self-extinguishing network is established by the university through electronic system for facing any fire starting with alarm then rapid extinguishing.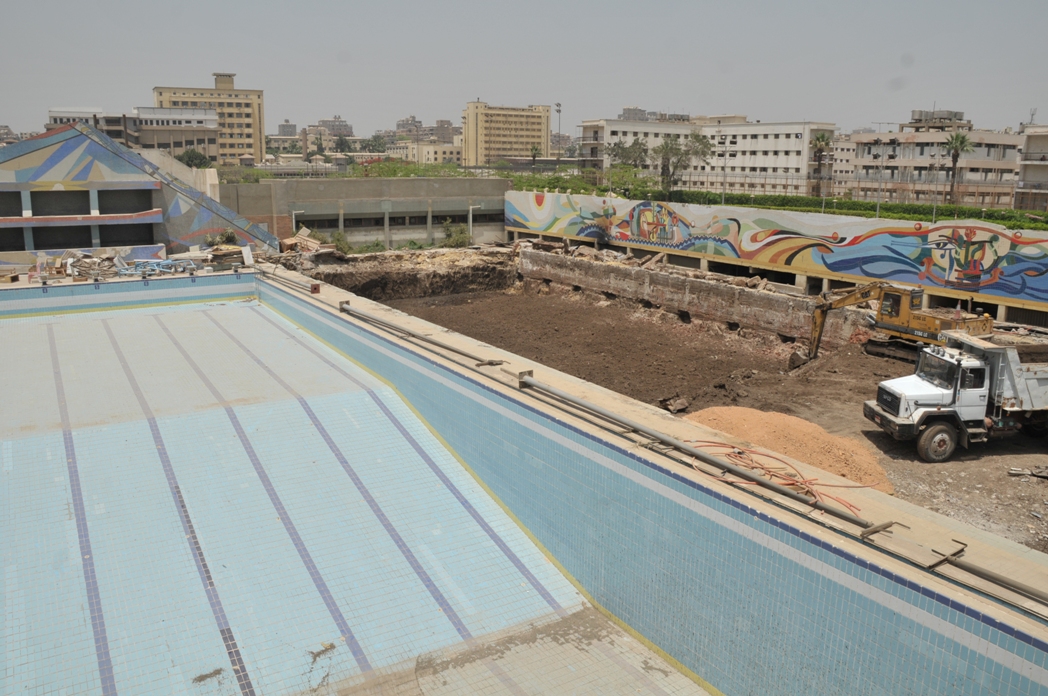 ---