Cairo University
Cairo University Honors Prof. Dr. Hussam Kamel
Date :2013-12-02 23:55:17
Cairo University has honored Dr. Hussam Kamel, previous president of Cairo University in a ceremony held at The Guest House at the universitys campus. It has been attended by the previous two ministers of the higher education, Dr. Moataz Khorshid and Dr. Hussein Khaled, as well as previous Qaliobeya Governor, Dr. Adel Zayed, Dr. Heba Nassar, Vice President of Cairo University for Community Service and Environmental Development, Dr. Mustafa Al-Sayed, Professor of Faculty of Economics and Political Science, and a number of university professors.
Dr. Gaber Nassar, President of Cairo University, has lauded Dr. Hussam Kamels efforts, during his presidency of the university, in enhancing the competitive position of the university, maintaining its status in the international ranking of universities and his efforts in managing the strategic plan for developing the university in all its features.
Dr. Hussam Kamel expressed his appreciation for Cairo University and his pride of being honored by the university and he wished for the current university administration, headed by Dr. Gaber Nassar, success in achieving progress and prosperity of the university.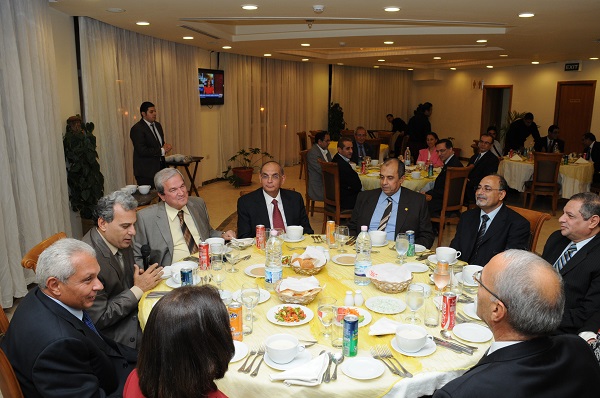 ---