Cairo University
Prof. Dr.\ Nassar: Cairo University is keen on its Societal Role besides its Role in Education Service and Scientific Research
Date :2014-01-09 22:39:37
Community Service Sector, Medical Convoys Administration, at Faculty of Medicine, Cairo University, has organized a celebration for honoring those who contributed to and boosted medical convoys at Cairo University Rowing Club. The celebration has been attended by Dr.\ Gaber Nassar, President of Cairo University, Dr.\ Ali Abdul-Rahman, Giza Governor, Dr.\ Hisham Atta, Undersecretary of Ministry of Health and Vice Minister of Health, Dr.\ Gamal Abdul-Nasser, Vice President of Education and Students Affairs, Dr.\ Hussein Khairy, Dean of Faculty of Medicine, Faculty Vice Deans and a group of staff members at Faulty of Medicine who participated in medical convoys besides several companies and sponsors of medical convoys.
The celebration has began with displaying a short film about medical convoys which were organized by the faculty in the recent period as the film included a show of the achievements of these convoys in many needy slums. Nassar has confirmed in the speech he delivered at the celebration that Cairo University is keen on its societal role besides its role in educational process service and scientific research.
Dr.\ Ali Abdul-Rahman, Giza Governor, has thanked and appreciated the university and Faculty of Medicine for the services provided to slums and needy villages. Participants and pharmaceutical companies that contributed in convoys have been honored and were given university shields and certificates of recognition.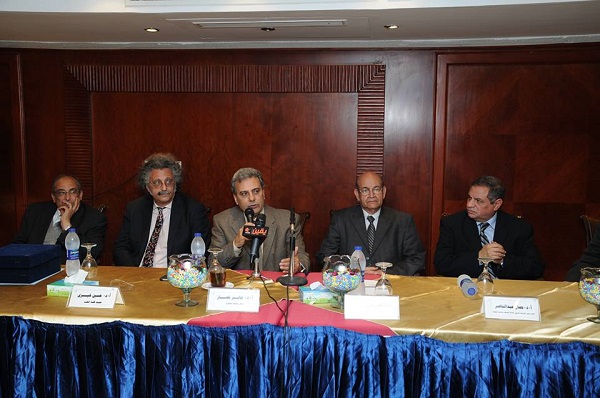 ---