Cairo University
Cairo University's President vows to solve Complaints of Students of Hostels
Date :2012-10-15 19:35:48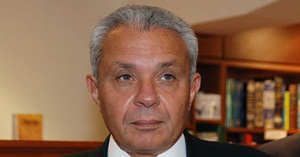 Dr.\ Hossam Kamel, President of Cairo University has confirmed that Cairo University takes expatriate students into consideration; offering care to expatriate student at hostels, providing environment that is suitable to their stay at hostels, and enhancing services presented to them.Cairo University's President said that he follows up the complaints of students of hostels as well as providing them with suitable health care, regular cleaning for buildings of hostels, and dinning halls, etc.
Dr.\ Hossam Kamel stated that work of maintenance and renewals in some buildings of Cairo University's hostels, resulting in delay of inhabiting some students, aimed at updating and renewing buildings and rooms as well as developing restaurants and seats of student activities. Cairo University's President undertakes the responsibility of inhabiting the rest of students before the holiday of Eid al-Adha as well as finishing all renewals and maintenance that are being carried out in hostels, besides, regular follow up of nutrition sspecifications presented to students.
Investigation is conducted with officials who were present at the time of the accident of the student of the Faculty of Engineering, who was a resident at the hostel. The officials who may be investigated are the supervisor or the physician who was absent at that time.
---