Cairo University
Cairo University President Meets Kazakhstan Ambassador in Cairo to Discuss Cooperation in Educational and Research Fields
Date :2018-06-13 12:41:40
Cairo University President Mohamed Othman Elkhosht receives Kazakhstan Ambassador in Cairo Arman Esa Jaliev at office on Tuesday, June 12, 2018, to discuss means of cooperation between Cairo University and Kazakh Universities.
Prof. Dr. Mohamed Othman Elkhsoht expresses Cairo University warm welcoming for cooperation with Kazakhstan in educational, research, and cultural exchange. Elkhosht assures that deep relations link between Egypt and Kazakhstan.
Elkhosht pointed out that Cairo University pursues cooperation between Kazakh Research Institutions in agriculture and industry where modern technologies are used in agriculture and Egypt where political leadership advances in strong agricultural projects such as One Million & A Half Acres of Land.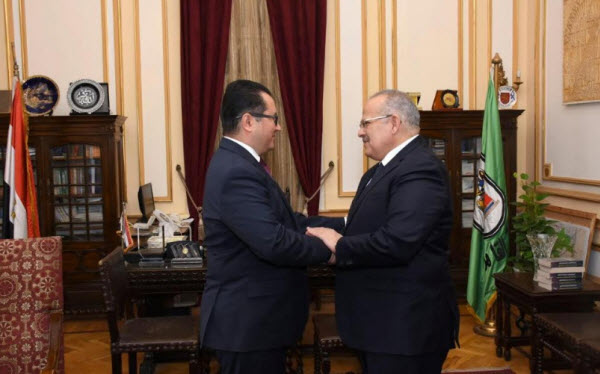 ---