Cairo University
Cairo University President Inaugurates Third Stage of Kasr Ainy Emergency Hospital 185
Date :2018-06-13 12:40:48
Elkhosht: Kasr Ainy Remains Greatest Medical Edifice in Egypt and Middle East


Cairo University President Mohamed Othman Elkhosht inaugurates the third stage of Kasr Ainy Emergency Hospital 185, the third and eighth floor on Tuesday. The third and eighth floor include the largest and most modern department for treating burns accommodating 32 beds, 12 beds for burns care for adults and children, two chambers of free operations, most modern intensive chest care accommodating 20 beds, cardiac department accommodating 23 beds including cardiac care and heart catheterization as well as Telescopes Unit.
Elkhosht checks out the different departments of the hospital. Faculty of Medicine Dean Fathy Khodair, Faculty Vice-Dean Khaled Makin, Cairo University Hospitals Manager Ahmed Sobhy, and Faculty of Medicine professors are attending. The experimental inauguration is also attended by the previous Trustee of Supreme Council for Universities Ashraf Hatem.
Prof. Dr. Mohamed Othman Elkhosht said that Burns Unit is a crucial leap in Egyptian hospitals that applies the most modern treatment methods and uses the most modern devices. He added that the Chest Unit and Heart Unit at the Emergency Hospital represent development in telescopes and catheterization especially that the two units are at one place for the first time and relies on each other in many cases.
Elkhosht acclaims treatment services presented by Kasr Ainy Emergency Hospital 185 assuring that they are a great addition to Kasr Ainy Hospitals which will remain the greatest medical edifice in Egypt and the Middle East presenting treatment service for free.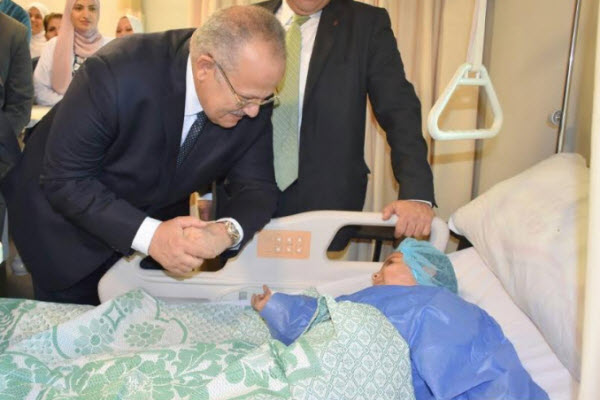 ---