Cairo University
Akram Alkassass about Cairo University Initiative of Egyptian Mind Development: ،The Initiative Should be Transferred to Egyptian Society,
Date :2018-07-17 17:31:21
Cairo University continues the activities of Future Leader Preparation camp entitled ،،Egyptian Mind Development,, organized by Cairo University and sponsored by Cairo University President Mohamed Othman Elkhosht. More than 600 students participate in the activities from July 8, 2018, to mid-August 2018 in the framework of ideological project aimed at developing Egyptian mind and opening new era based on scientific thinking and new society establishment. Future Leader Camp includes a series of meetings to be attended by some public and media figures.
Cairo University witnesses a meeting with the writer and journalist Akram AlKassass, the editor-in-chief of Al Youm 7 Newspaper, with students. The meeting is entitled ،،The Role of Media in Egyptian Mind Development.,, The meeting is attended and run by the Cultural Advisor to Cairo University President Abdullah Eltattawy.
Alkassass confirms the importance of Egyptian Mind Development to move forward with scientific approaches without superstitions and conspiracy. The initiative should be transferred from Cairo University and its President to the whole Egyptian society to contribute to shaping awareness and emotion through media system interaction with Cairo University.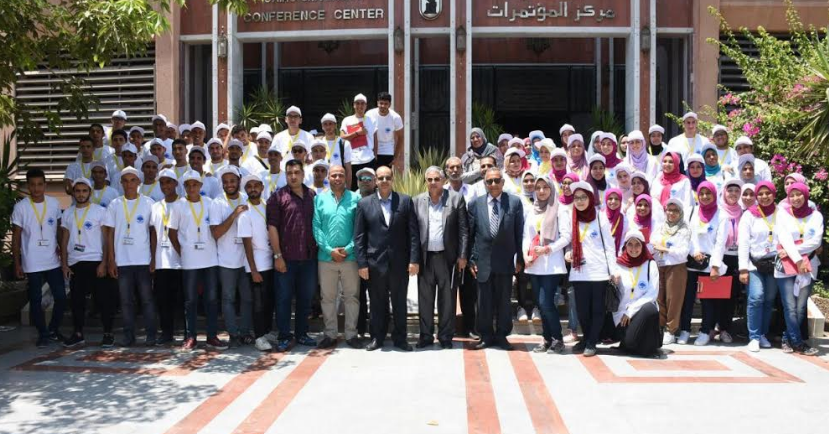 ---