Cairo University
University Competition for technology transfer
Date :2012-04-10 23:40:14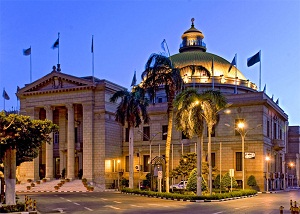 Of your studies to your pocket .. .. for your future ..



Do you have an idea promising a positive impact on society?



Is your idea viable?



Is your idea of needing a real market?



If you answered yes to the above!



Do not waste time and record your idea in the competition through the following link: Registration



This contest is open to all members of the University of Cairo, students and newKhregeyn and faculty from all colleges. The Contest is held in three stages ending withthe first phase, registration of teams and ideas, on 30 April 2012. For details on the rest of the stages here Click



Awards: will be provided Joaúzmadah and in-kind for three teams at the end of the second and third phase, in addition to specialized training and consulting for the duration of the competition. But the real prize is to support the winning teams in the final stage to transfer their ideas to industry in the form of licenses for the exploitation of intellectual property rights Otacis start-up companies.



This section organizes the competition, technology transfer office support innovation at the University of Cairo.
---