Cairo University
Cairo University Carries out Initiative of Co-operation with Nile Basin Countries
Date :2013-04-21 21:40:29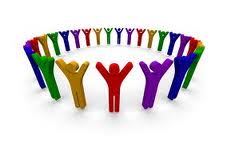 Cairo University has started to carry out an initiative of co-operation with Nile Basin Countries through some projects that boost development opportunities of Nile Basin Countries in co-ordination with Ministry of Foreign Affairs, Egyptian Fund for Technical Co-operation with Africa, organizations of civil society, and three Egyptian Universities; Alexandria, Ain-Shams, and Al-Azhar.
Dr.\ Hossam Kamel, President of Cairo University, illustrated that the initiative is included in the framework of Supreme Council of Universities' approval of establishing a branch of Egyptian Universities at Nile Basin Countries provided that Cairo University is the coordinator of that branch.
Dr.\ Gamal Essmat, Vice President of Cairo University for High Studies and Researches, added that the university has already started to carry out some projects that serve the initiative in the framework of the university's plan of co-operation with Nile Basin countries that includes establishing distinctive developmental centers in Nile Basin Countries. The plan also includes encouraging students of Nile Basin Countries to join graduate studies at Cairo University, establishing a forum for Cairo University concerning development in Nile Basin Countries, and coordination between Egyptian Universities, governmental entities, and civil society to push co-operation with Nile Basin Countries forward.
---