Cairo University
Nassar Discusses Issues of Cairo University's Employees
Date :2013-09-16 19:11:36
Dr. Gaber Nassar, President of Cairo University, has held a meeting on Monday, 26th of August, 2013. The meeting aimed at discussing some issues related to the university's employees. He confirmed that he will always be in charge of their requirements and that he will work on enhancing their financial problems.
He has also discussed some issues and topics related to employees' problems as well as solving for their problems. He illustrated that the majority of the university's resources come from its private funds. He pointed out that there is a shortage concerning funds, which may delay solving these problems. However, this cannot detract from employees rights.
Nassar has also added that it is necessary to make the university's resources clear for everyone. He approved that fair distribution of employees' rewards is a must in order to achieve absolute justice. He pointed out that there is inflation in office jobs, which lead to a shortage in craft jobs. Therefore, Nassar promises to bridge that gap in future.
In the meeting, he has pointed out some suggestions for enhancing the employees' financial cases, discussing solutions of some vital issues, such as; Fellowship Fund Project, Medical Care Fund Project, Cairo University Housing Project, and other issues.
By the end of his speech, Nassar approved that his meetings with Cairo University's employees will be frequent and continuous in order to facilitate issuing suggestions or complaints related to the university's employees, and to discuss and solve their problems.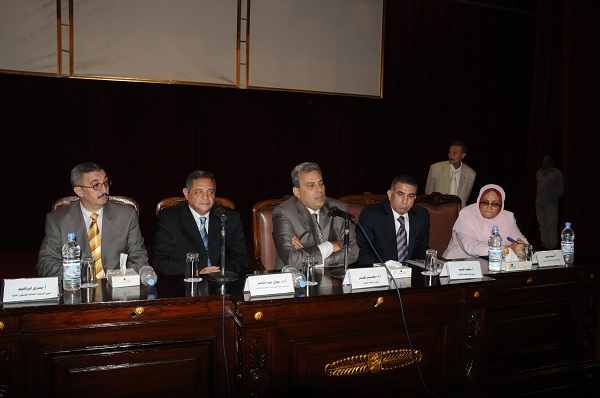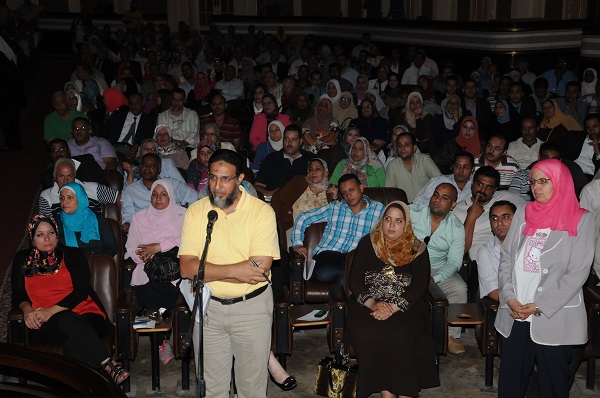 ---