Cairo University
Cairo University is Getting Prepared for Receiving its Newly Admitted and Former Students of New Academic Year
Date :2012-09-12 22:07:42
Cairo University is Getting Prepared for Receiving its Newly Admitted and Former Students of New Academic Year 2012/2013 that will start on Saturday, 15th of September, when faculties will have been finished scheduling lectures, distributing students on study sections, and equipping auditoriums and lectures halls.

Deans and Deputy Deans of faculties will wander around their faculties throughout the first week of study, and hold meetings with newly admitted students as well as former ones. Sources of register and enrollment of students in faculties have been increased. Youth Care Administration and student unions guide students and get them acquainted with places of lectures and student activities, distribute academic student guide, get students acquainted with student activities and study system.

Prof. Dr.\ Hossam Kamel, Cairo University's President has stated that all elements necessary for the performance of the educational process in faculties, according to required quality criteria as well as carrying out student activities supply students with abilities development opportunities. Besides, activities of students with special needs have been prepared.



He also pointed out that boosting university book project, funded by the university, being started before two years ago in both Faculty of Commerce and Faculty of Arts, through which copyright is purchased from professors, and is afforded to students 5 EGP flat rate, is intended to be conducted at some departments of Faculty of Arts, and some curricula of Faculty of Law, Faculty of Dar El-Ulum, and Faculty of Specific Education. Prof. Dr.\ Hossam Kamel has emphasized Cairo University's willingness to boost this project in other faculties.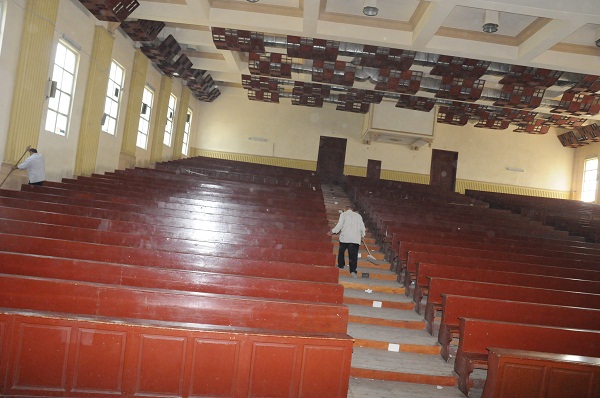 ---