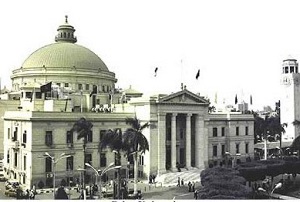 Time : 09:00:00
Location : Cairo University
Organizer : Cairo University
About Event : Cairo University, organized under the auspices of d. Jaber Al-Nassar, president of the university, and the supervision of D.az religion Abusti Vice President for Education and Student Affairs, Racing-mail information between teams of university faculties Festival, and that in the period from Nov. 19-20 of the General Administration of Youth Welfare League.
Said Seatity Director General of the Department of Youth Welfare explained that the University of Cairo Festival race information will be in the Arabic language and general information, historical, political, scientific, religious, and literary. Seatity also explained that each faculty is represented Bmentb of 5 students, and the top three teams awarded cash prizes, and the top ten students in the individual competition gives cash prizes.




Latest Events
Poll : The best university in Egypt for the preparation of the new academic year
Cairo University Launches Best Academic Staff and Assistants' Websites Competition
Get your website at Cairo Univeristy portal
Back