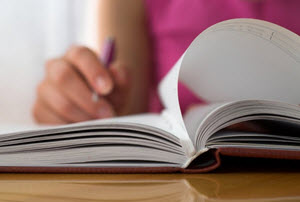 The Journal of Humanities and Social Research - JHSR

Online ISSN: 2314-7377
Print ISSN: 2314-7385

Vol. 1, No. 1



The Journal of Humanities and Social Research (JHSR) is an open access, peer-reviewed and refereed interdisciplinary journal published by Cairo University, Egypt. The main objective of JHSR is to provide an intellectual platform for the international scholars. JHSR aims to promote interdisciplinary studies in humanities and social science and become a leading journal in humanities and social science in the world.


In regards to your academic accomplishments in the field of Humanities and Social Sciences, the Journal cordially invites you to honor us with your participation in it. JHSR welcomes author submission of original and significant contributions in English. Articles submitted should not have been previously published or be currently under consideration for publication any place else and should report original unpublished research results. It publishes original papers, review papers, case studies, empirical research, and book reviews. Special Issues devoted to important topics in humanities and social science will be occasionally published.
The Journal is published in both print and online versions.



JHSR publishes research papers in the fields of:
Anthropology, cross-cultural studies, economics, education, geography, history and archaeology, law, library science, media studies, philosophy, political science, sociology and population studies, psychology, linguistics, literature, religious studies, art, and women studies.
Authors have to read the author guidelines carefully before beginning the submission process.
The manuscript should not exceed 25 pages. A paper containing more than 25 pages will be returned to the author(s).
There is no submission or publication fee.
v Submission Process
Once prepared, upload TWO versions of your manuscript:
1. "File not for review": This should be a complete text, including all identifying information, author contact details, email and postal address and brief biographical notes. If the paper is accepted, these will be published.
2. "File for review": this document must not contain any identifying information so that it can be sent for blind review. The author will be asked to remove: name; all references to institution (replace with XX University); names of specific research sites; links to institutional or personal websites.
Both versions are submitted via e-mail at humanities.cu@gmail.com. All text files must be in MS Word.
An author can submit more than one paper at a time.
For enquiries, please feel free to contact the editorial office at humanities.cu@gmail.com.
Latest Research Project
Back