Cairo University
Prof. Gaber Nassar Inspects the Preparation Works at the Great Mosque of the University Campus Where Ministry of Religious Endowments Provides A immah and Implementers of Rituals
Date :2015-10-01 19:13:54
Prof. Dr. Gaber Nassar, President of Cairo University, has inspected the works of preparation made at the great mosque, inside the campus of the university, accommodating more than 1000 people. It is expected to be inaugurated by the coming November with activating the resolution of the University of closing all scattered small mosques and prayer rooms at the university campus and confining the prayer to the great mosque. This resolution was taken by the university after the Fatwa issued by the Egyptian Fatwa Council and signed by the Mufti who permitted closing prayer rooms to achieve the legal objective of congregation prayer at the mosque.



Nassar has said that the great mosque at the university campus serves students, academic staff and employees, whereas there is another mosque for female students and ladies. He pointed out that the prayer rooms and small mosques at the university campus yards are going to be closed succeeding the inauguration of the great mosque where all potentials, requisites of prayer and purification are provided. Regarding the resolution implementation at the university hostel, there is a great mosque prepared and wide.



Ministry Of Religious Endowments has provided a immah, implementers of rituals and sermonizers for those great mosques. Nassar has confirmed that the university has resolved to this to keep the correct religion so as to prevent manipulating prayer rooms and small mosques in spreading extremist ideas among students or being controlled by some streams.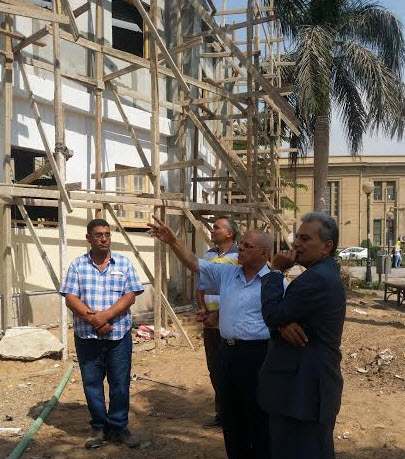 ---