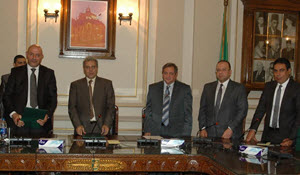 A cooperation protocol has been signed between Cairo University and ICDL ARABIA in the field of providing the international license programs for promoting computer and internet skills among Cairo University students and graduates. Noteworthy, ICDL ARABIA represents the regional arm of European Computer Driving License Foundation – ECDL.
The agreement provides donating Cairo University's students, graduates, and administrative and academic cadres training scholarships with value of 300, 000 $ over three years.
About 10 thousands B.Sc. and B.A. students as well as 2 thousands post-graduate students annually get benefited from these scholarships, as well as the free scholarships donated to about 100 students with special needs from Cairo University students.
On Wednesday, March 18, 2015, the agreement has been signed by Professor Gaber Nassar, President of Cairo University, and Mr.\ Gamil Ezzo, General Manager of ICDL ARABIA Organization. This has been witnessed by Professor Gamal Abdul-Nassar, Vice President of Cairo University for Community Service and Environment Development Affairs.
Professor Nassar has declared that this protocol will enhance the informatics awareness of the students, graduates and academic and administrative cadres of the university; especially that it includes a new certificate in ICDL field, in cooperation with prominent educational academies with international reputation.
Nassar has also pointed out that the university seeks mechanizing its administration and sectors and is also keen on obtaining quality accreditation.
Mr.\ Gamil Ezzo, General Manager of ICDL ARABIA Organization, has said that the organization launches NEW ICDL certificate into the new structures and syllabuses for the first time in Egypt through Cairo University.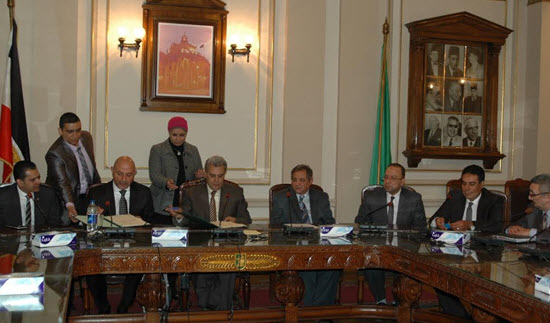 Latest News
The President of Cairo University thanks Cambridge for the courage shown in its return to fairer assessment methods, which restored the world's confidence in it.
Cairo University Celebrates Forty Fifth Anniversary of October Victory
Cairo University President Meets Vice-President of Renmin University of China to Discuss Means of Cooperation of Belt and Road Initiative with Ain Shams University President Attending
Open Dialog by Minister of Islamic Endowments and Cairo University President with Students about Deconstructing Extremist Ideologies
Cairo University Organizes International Forum for Cultural Heritage entitled Popular Literature and Interdisciplinary Studies in Participation with Researchers from 9 States
Back