Professor Gaber Nassar, President of Cairo University, has witnessed Sherif Mokhtar Critical Care Unit's celebration of the passage of 33 years since its establishment. It is attended by Professor Fathy Khodeir, Dean of Faculty of Medicine, Cairo University, Dr.\ Sherif Naseh, General Manager of University Hospitals, Dr.\ Sherif Mokhtar, The Unit Founder, and the unit physicians.
Nassar commended the equipments of the unit and the nursing efficiency. He decided disbursing 50, 000EGPs reward for the nursing staff and employees of the unit as recognition of their efforts.
In the same context, President of Cairo University has inspected the second phase work of New Kasr Al-Ainy Emergency Hospital (185). He checked the completion of all the operations requirements of this phase which has already started to receive patients. Nassar said that the unit was scheduled to be inaugurated on Tuesday, March 24, 2015, in the presence of Eng.\ Ibrahim Mahlab, The Prime Minister, but it was postponed because of the Prime Minister's engagements, provided that this phase is inaugurated throughout the next two weeks in the presence of Mahlab.
Nassar has pointed out that the second phase of New Emergency Hospital is composed of the remaining part of the intensive care, as well as 100 beds at the interior departments, and completing the equipments of the remaining floors of the hospital in the second phase counting three flours of Burn and Emergency Departments, after inaugurating three flours of the hospital in July 2012, as well as completing the hospital's needs of Nursing Sector.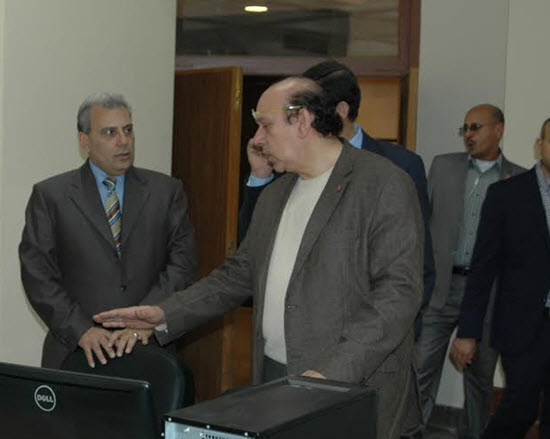 Latest News
The President of Cairo University thanks Cambridge for the courage shown in its return to fairer assessment methods, which restored the world's confidence in it.
Cairo University Celebrates Forty Fifth Anniversary of October Victory
Cairo University President Meets Vice-President of Renmin University of China to Discuss Means of Cooperation of Belt and Road Initiative with Ain Shams University President Attending
Open Dialog by Minister of Islamic Endowments and Cairo University President with Students about Deconstructing Extremist Ideologies
Cairo University Organizes International Forum for Cultural Heritage entitled Popular Literature and Interdisciplinary Studies in Participation with Researchers from 9 States
Back