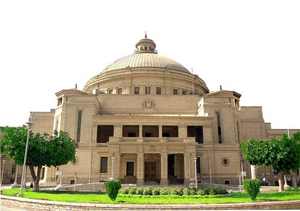 Cairo University finished all the arrangements of second term exams at faculties for the academic year 2015/2016. Final exam arrangements include announcing schedules, place and time of exams, and security procedures.

Cairo University President Prof. Dr. Gaber Nassar said that students should be provided with means of comfort. He pointed out the importance of providing adequate numbers of security personnel for securing the examination process, and the presence of the subject professor during exam. In addition, the university president decided the formation of committees for students with special needs and providing them with companions. Prof. Dr. Gaber Nassar urged for abiding by Cairo University Council resolutions regarding the participation of staff members and assistants in exam work, and not to be absent from attendance in necessary cases or without permission. Violating the previously mentioned will lead to deducting the university and quality allowances. Cairo University President also decided the assignment of faculty deans with emergency committees for following-up exam progress.

Cairo University agreed with Giza Security Directorate on providing three civil protection vehicles at exam headquarters. The university also agreed with Ministry of Health on providing equipped ambulances besides exam halls. Moreover, Engineering Affairs at Cairo University revised all the technical work of exam halls to provide energy security sources for operating fans, better illumination and electronic system that turns off power once exams are over.

Cairo University President issued a decree of banning smoking inside exam halls. This decree is applicable on staff members and assistants, employees, administrative security and students.

Second term exams at Cairo University are scheduled to start on May 11 at Faculty of Medicine, May 14 at Faculty of Pharmacy, May 17 at Faculty of Dar El-Ulum, May 18 at Faculty of Oral and Dental Medicine. Exams are to start on May 21 at Faculties of Law, Veterinary Medicine, Science, and Kindergarten, and start on May 22 at Faculty of Commerce, May 24 at Faculty of Mass Communication, and May 28 at Faculties of Arts, Urban Planning and Nursing. Exams of Faculty of Economics and Political Science are scheduled to start on May 29, May 30 at Faculty of Agriculture and May 31 at Faculty of Engineering.
Latest News
The President of Cairo University thanks Cambridge for the courage shown in its return to fairer assessment methods, which restored the world's confidence in it.
Cairo University Celebrates Forty Fifth Anniversary of October Victory
Cairo University President Meets Vice-President of Renmin University of China to Discuss Means of Cooperation of Belt and Road Initiative with Ain Shams University President Attending
Open Dialog by Minister of Islamic Endowments and Cairo University President with Students about Deconstructing Extremist Ideologies
Cairo University Organizes International Forum for Cultural Heritage entitled Popular Literature and Interdisciplinary Studies in Participation with Researchers from 9 States
Back