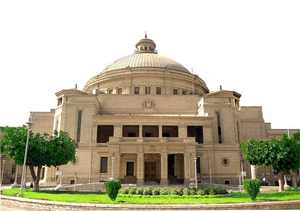 Unified Vision for Cairo University and Giza Governorate to Benefit from Census Indicators


A seminar organized by Cairo University is entitled ،Population Census in Egypt … Cairo University Reads Giza Governorate Indicators., It is attended by Central Agency for Public Mobilization And Statistics (CAPMAS) President Abou-bakr Elguindy, Giza Governor Kamal Eldally, Institute of Statistical Studies and Research Cairo University (ISSR – CU) Dean Elsayed Khater, Professor of Population Census at ISSR – CU Hisham Makhlouf, elite of experts, and specialists.
The seminar recommends searching for a new mechanism to raise the interest of Giza society in population problem and its implications as well as to focus more on challenges, negative effects, opportunities, and power that face the efforts exerted in limiting population growth to reflect reality.
The recommendations also include holding different mass communication agencies, universities, and theologians responsible for not educating children or encouraging poor families to keep their sons in educational institutions to combat dropout from education.
The seminar touched upon auditing high-quality reproductive health services and working on extending health insurance coverage to all population at rural and urban areas.
Latest News
The President of Cairo University thanks Cambridge for the courage shown in its return to fairer assessment methods, which restored the world's confidence in it.
Cairo University Celebrates Forty Fifth Anniversary of October Victory
Cairo University President Meets Vice-President of Renmin University of China to Discuss Means of Cooperation of Belt and Road Initiative with Ain Shams University President Attending
Open Dialog by Minister of Islamic Endowments and Cairo University President with Students about Deconstructing Extremist Ideologies
Cairo University Organizes International Forum for Cultural Heritage entitled Popular Literature and Interdisciplinary Studies in Participation with Researchers from 9 States
Back