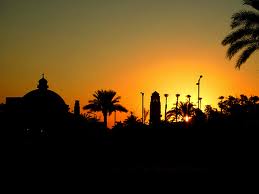 Faculties of Cairo University have finished all arrangements of second term exams of the academic year 2012/2013; meaning all what is related to exams schedules preparations and their announcements at faculties and websites of each faculty.
Exams at both Faculty of Arts and Faculty of Computers and Information start on 18/5, at Faculty of Pharmacy, exams start on 20/5, 22/5 at Faculty of Kindergarten, 23/5 at Faculty of Mass Communication, 24/5 at Faculty of Science, 25/5 at Faculties of Medicine, Engineering, Regional and Urban Planning, and Archaeology, 26/5 at Faculties of Commerce, Economics and Political Science, and Nursing, 27/5 at both Faculty of Law and Faculty of Specific Education, and 28/5 at Faculty of Agriculture.
While exams have already started at Faculty of Dar El-Ulum, Faculty of Oral and Dental Medicine, and Faculty of Veterinary Medicine on 11/5/2013. Exams are scheduled to end at all faculties before the end of June.
Latest News
The President of Cairo University thanks Cambridge for the courage shown in its return to fairer assessment methods, which restored the world's confidence in it.
Cairo University Celebrates Forty Fifth Anniversary of October Victory
Cairo University President Meets Vice-President of Renmin University of China to Discuss Means of Cooperation of Belt and Road Initiative with Ain Shams University President Attending
Open Dialog by Minister of Islamic Endowments and Cairo University President with Students about Deconstructing Extremist Ideologies
Cairo University Organizes International Forum for Cultural Heritage entitled Popular Literature and Interdisciplinary Studies in Participation with Researchers from 9 States
Back