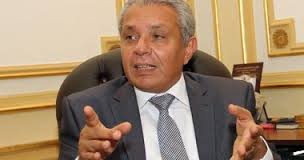 Dr. Hussam Kamel, President of Cairo University, has received the news of winning State Appreciation Award in Advanced Technological Sciences in medicine field with great pleasure. He considered the award a coronation for what he presented to Cairo University in general throughout presidency period and what he presented for scientific research in bone marrow transplantation and stem cells.


Noteworthy, Dr. Hussam Kamel has founded first scientific school which is pioneer in bone marrow transplantation field in Egypt, Africa, and Middle East. In 1988, he established first unit of marrow transplantation. He trained many researchers and physicians of that field after he returned from a scientific task in Germany. He is the first to enter stem cells technology in 1994 as well as umbilical cord cells transplantation.



He supervised 37 PhD. theses and 9 M.Sc. theses. He has 53 researches published in internationally ranked scientific journals as well as 34 researches in local scientific journals, and 50 researches in international conferences. He has a patent in Nano particles of iron for Anemia treatment. He participated in four scientific books in England, Germany, and United States of America and he was included in numbers of international and local scientific societies.
Latest News
The President of Cairo University thanks Cambridge for the courage shown in its return to fairer assessment methods, which restored the world's confidence in it.
Cairo University Celebrates Forty Fifth Anniversary of October Victory
Cairo University President Meets Vice-President of Renmin University of China to Discuss Means of Cooperation of Belt and Road Initiative with Ain Shams University President Attending
Open Dialog by Minister of Islamic Endowments and Cairo University President with Students about Deconstructing Extremist Ideologies
Cairo University Organizes International Forum for Cultural Heritage entitled Popular Literature and Interdisciplinary Studies in Participation with Researchers from 9 States
Back