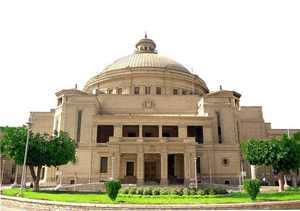 Cairo University has occupied the first place over the African Universities and globally 299 ranking according to the international webometrics of universities (internationally known as the Spanish classification). This is according to the report published by webometrics foundation of scientific research at Spain on February 10. The indicators of the webometrics foundation depend on measuring educational and research activities on the internet and the international electronic journals of more than 22 thousand universities and high institutes around the world.
The report showed Cairo University jumping to the 900 place in the webometrics ranking to become the first over Africa and outrun the universities that followed it with more than 100 international centers including South Africa Universities. It occupied the first place at the level of the Egyptian Universities outrunning more than thousand international place concerning the Egyptian University that follows it in the ranking.
The report showed that Cairo University occupied the sixth place in the Middle East, outrunning the Turkish and Iranian Universities.
Prof. Dr.\Gaber Nassar, President of Cairo Universities, said that the progress that Cairo University achieved in the international ranking of universities, according to webometrics indicators, motivates Cairo University to exert more effort in developing all the criteria related to the existence of the university in a good location in the international ranking of universities.
Prof. Dr.\ Gamal Essmat, Vice President of Cairo University for Post-Graduate Studies and Research, pointed out that there are many international universities rankings, however, the most famous of which are the Chinese, the English and the Spanish. He also added that the university works on increasing the size and the quality of internationally published research of staff members and developing the presented electronic services to allow scientific activities.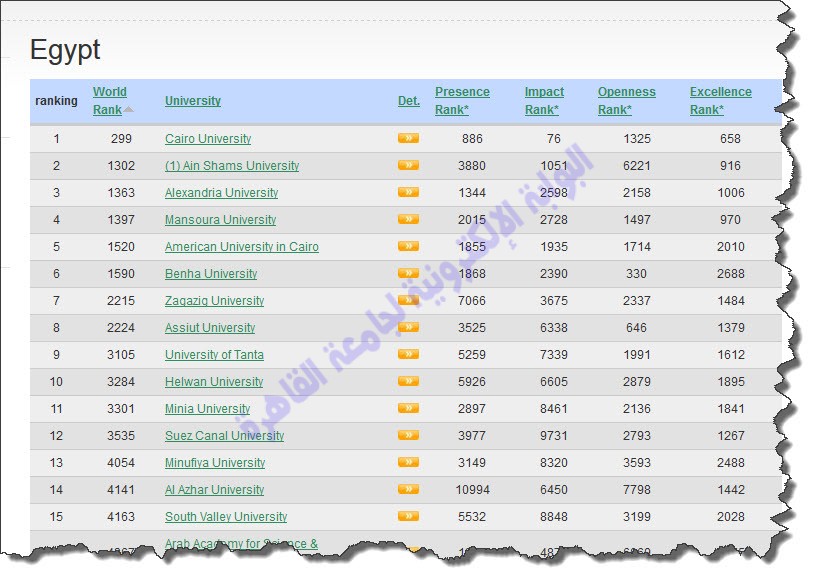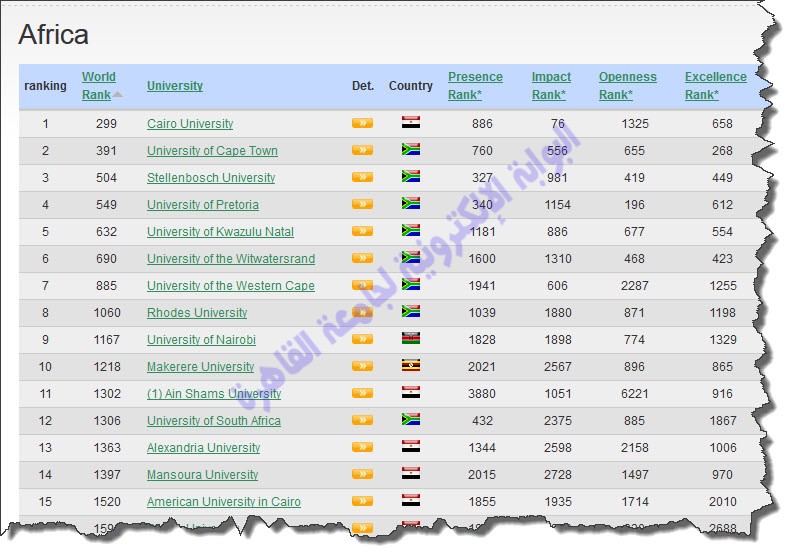 Latest News
The President of Cairo University thanks Cambridge for the courage shown in its return to fairer assessment methods, which restored the world's confidence in it.
Cairo University Celebrates Forty Fifth Anniversary of October Victory
Cairo University President Meets Vice-President of Renmin University of China to Discuss Means of Cooperation of Belt and Road Initiative with Ain Shams University President Attending
Open Dialog by Minister of Islamic Endowments and Cairo University President with Students about Deconstructing Extremist Ideologies
Cairo University Organizes International Forum for Cultural Heritage entitled Popular Literature and Interdisciplinary Studies in Participation with Researchers from 9 States
Back