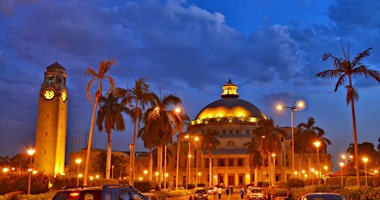 Science, technology and innovation indicators announced by Academy of Scientific Research and Technology show, during July 2017, upgrading in the ranking of Egypt in international scientific publication. Egypt occupies the rank 36 at the world level with a rank higher than last year. The report show that the production of Cairo University of international scientific publication of Egypt amounts to 18.5% and National Research Center 10%. The report shows increase in the numbers of registered patents for Egyptians of rate 30% for 92 patents vis-à-vis 66 patents last year. The institutions that have the largest number of patents are National Research Centre, Agriculture Research Center and Cairo University.
Cairo University Vice-President for Postgraduate Studies and Research Amr Adly illustrated that ،،The academic indicator of scientific research show that Egypt is distinguished in the international publication of chemistry, medicine and engineering.,, He pointed out that ،،International publication rate among staff members at Cairo University is remarkable due to the policies pursued by the university to encourage its staff members to publish their research at international level and enhance its quality.,,
Latest News
The President of Cairo University thanks Cambridge for the courage shown in its return to fairer assessment methods, which restored the world's confidence in it.
Cairo University Celebrates Forty Fifth Anniversary of October Victory
Cairo University President Meets Vice-President of Renmin University of China to Discuss Means of Cooperation of Belt and Road Initiative with Ain Shams University President Attending
Open Dialog by Minister of Islamic Endowments and Cairo University President with Students about Deconstructing Extremist Ideologies
Cairo University Organizes International Forum for Cultural Heritage entitled Popular Literature and Interdisciplinary Studies in Participation with Researchers from 9 States
Back