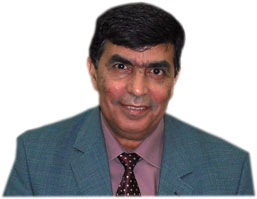 Participants in the International Conference for Computer Science and Engineering in Arabic have emphasized the necessity of establishing a body or entity, on the state's level, responsible for unifying and coordinating local and Arabic efforts in the field of Arabization of Science, such as, computer science, as well as posing Arabization criteria and its quality in the framework of the local body for Accreditation and Quality.
The conference has also called for the necessity of encouraging scientific research of computer science and engineering written in Arabic just like research written in English, as well as establishing and updating scientific research specialized in terminology and unifying vocabulary on the level of Arab countries.
It has also called for encouraging students to acquire writing skills in Arabic on computer which will sufficiently contribute in limiting resorting of youth to using foreign letters in writing Arabic messages during communication on Arab network, as well as encouraging the establishment of websites on internet for scientific terminology and their equivalents in Arabic.


Dr.\ Ali Fahmy, previous Dean of Faculty of Computers and Information, and General Coordinator of the conference in its eighth course at Cairo, stated that holding the conference coincides with the approval of the Egyptian Constitution that stated in article 12 Arabization of education, science, and knowledge which raised controversies in opinions because the majority of books, scientific journals and conferences in scientific journals are written and published in English
Dr.\ Ali Fahmy added that concerning computer science and engineering, there are no recent references written in Arabic, accordingly, he demanded the participants in the conference that Arabization issue is not less important than the issue of eradication of illiteracy.
Latest News
The President of Cairo University thanks Cambridge for the courage shown in its return to fairer assessment methods, which restored the world's confidence in it.
Cairo University Celebrates Forty Fifth Anniversary of October Victory
Cairo University President Meets Vice-President of Renmin University of China to Discuss Means of Cooperation of Belt and Road Initiative with Ain Shams University President Attending
Open Dialog by Minister of Islamic Endowments and Cairo University President with Students about Deconstructing Extremist Ideologies
Cairo University Organizes International Forum for Cultural Heritage entitled Popular Literature and Interdisciplinary Studies in Participation with Researchers from 9 States
Back