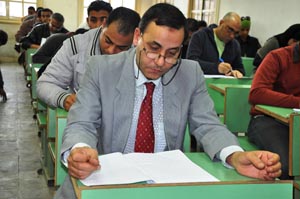 Prof. Dr.\ Gaber Nassar, President of Cairo University, has followed up the report of the course of open education exams at the university which was submitted by Dr.\ Abdul-Hamid Abu-Naem, Manager of Open Education Center. The exams started on Sunday, January 26 at Open Education Faculties at headquarters of universities of governorates in the seven faculties of Open Education, namely; Faculty of Agriculture, Faculty of Commerce, Faculty of Arts, Faculty of Mass Communication, Faculty of Dar El-Ulum and Faculty of Kindergarten.
The report of exams course in its first week revealed the regularity of Open Education exams work that did not witness any acts of riots to affect its progress. The administrative security has intensified its existence at all entrances and exits of the university and in the vicinity of exams halls. Enough number of exams proctors and professors were existent inside exams halls. The exams end on February 10, 2014.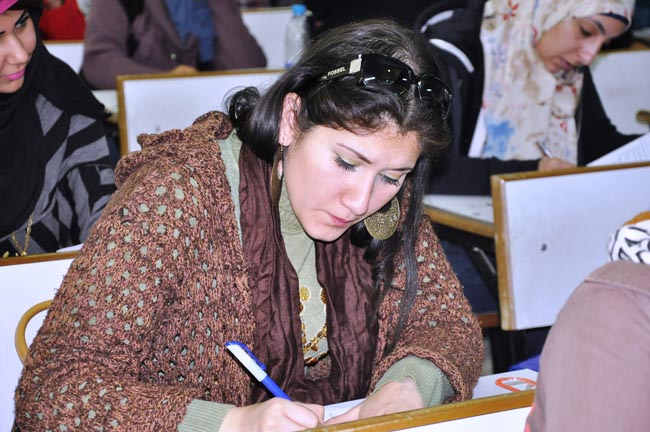 Latest News
The President of Cairo University thanks Cambridge for the courage shown in its return to fairer assessment methods, which restored the world's confidence in it.
Cairo University Celebrates Forty Fifth Anniversary of October Victory
Cairo University President Meets Vice-President of Renmin University of China to Discuss Means of Cooperation of Belt and Road Initiative with Ain Shams University President Attending
Open Dialog by Minister of Islamic Endowments and Cairo University President with Students about Deconstructing Extremist Ideologies
Cairo University Organizes International Forum for Cultural Heritage entitled Popular Literature and Interdisciplinary Studies in Participation with Researchers from 9 States
Back